Trellidor Security Systems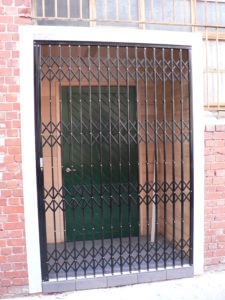 Trellidor is a retractable security grille located within a secured anchored frame. Constructed to a trellis design consisting of vertical uprights and horizontal "flights", crossing a minimum of 3 verticals allowing the grille to expand and contract.The grille is hung from the top frame by a system of rollers and it glides on a bottom track, stacking to either side or both sides.
If you are looking for a custom made outdoor blind, look no further than us. We aim at delivering quality products at fair prices. Call us today at 1300 732 230 or send us an email at info@aluform.com.au.